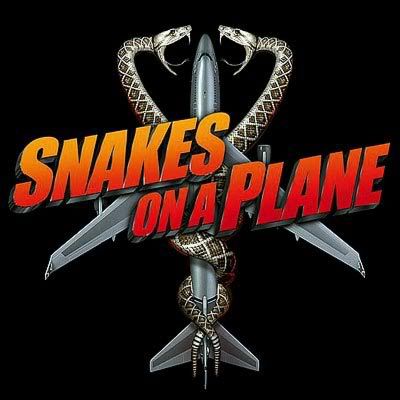 I'm not at ComiCon and won't be attended the
Snakes on a Plane
panel there...but that still doesnt' mean we can't start to get excited about the movie here in middle Tennessee.
So, several people have expressed interest in getting a group together to check out this modern masterpiece of b-movies when it comes out. I figured it'd be a lot more fun to watch Samuel L Jackson take on an entire planeload of snakes with some friends in a full theater than to go alone.
So, if you're interested, mark the calendar now for Saturday, August 19th. That's opening weekend of
Snakes on a Plane
and we'll probably do some kind of matinee. Not sure which theater and when, so if you have a preference, let us know in the comments.
I will say I'm leaning toward the new theater in Mt Juliet that Kat Coble has blogged about in the past few weeks.
So, who's in?